CONTROL MEETS ELEGANCE
Control Meets Elegance – The technology behind your home automation system is only as good as the device that allows you to control it. Once we have integrated your new Coeur d'Alene-area smart home with intelligent systems, the fun parts is taking control of any of those systems with the magical touch of a simple elegant device. The true measure of wizardry (afforded you from a broad range of devices) allows you to control all the systems in your home seamlessly, while the technology behind them remains completely hidden from the naked eye. As northern Idaho and eastern Washington's leading Crestron dealer, we work with nothing but the best-in-class manufacturers to offer you a choice menu of capable products and devices to meet your project goals in Spokane, Coeur d'Alene and beyond.
You don't need multiple remotes just to watch television, or a wall filled with switches and knobs that takes you 3 tries to find the right light. Take control of your Coeur d'Alene home with just one button press from a sleek Crestron touch panel, designer engraved keypad or your iPad™, iPhone® or iPod® touch. Select a movie to watch or music to enjoy from your favorite chair. Adjust your lights, motorized shades, temperature and check on your alarm system without getting out of bed. The comfort and convenience of the ultimate technology lifestyle can be yours. The possibilities are endless, whatever you can imagine, Crestron can do.
Your Spokane home and your workplace should be designed to complement your needs. As your needs change throughout the day, your lighting should adapt as well; bright to read a book, but dim for computer use. Whether you are at your Washington or Idaho home or you are at work, Lutron solutions provide convenient access to home lighting control and motorized shades, creating a comfortable atmosphere to support your activities throughout the day.
Barco, a global technology company, designs and develops networked visualization products for the Entertainment, Enterprise and Healthcare markets. Barco has its own facilities for Sales & Marketing, Customer Support, R&D and Manufacturing in Europe, North America and APAC. Barco (NYSE Euronext Brussels: BAR) is active in more than 90 countries with 3,300 employees worldwide. Barco posted sales of 1.029 billion euro in 2015.
Kaleidescape experience is unrivaled. The company is known for its unwavering dedication to quality, innovation and customer service, and its unique movie server architecture. Kaleidescape Systems are installed in the finest homes and yachts around the globe. The company has also built and maintains one of the largest and most complete databases of information describing movies and music.
We're not big, nor are we that small. Just a group of obsessive audio experts—including some of the best engineers on the planet—making audio tools for people who love amazing sound, no matter if that love is new or longstanding. We believe passionately that great sound can elevate your mood, induce happiness and leave you smiling without even knowing why; can make you feel alive and appreciate each and every moment. Give us a listen. It could change your outlook—and your life.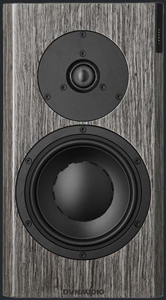 The first Dynaudio loudspeakers were a revelation when they premiered. True technological innovations were concealed inside the classically shaped, unusually solid real-wood veneer cabinets hand-crafted in Denmark. These groundbreaking innovations were clearly ahead of their time: Phase and transient response research was a sound-relevant field completely ignored by other manufacturers. Dynaudio's research verified, against common belief, that a linear frequency response was not the only parameter defining a good loudspeaker. Ideal timing and dynamic characteristics were deemed equally as important by Dynaudio. Dynaudio has expanded its model range and technological variety even further with the MC15 Multimedia division loudspeaker and the slender new Excite series, which offers improved compatibility with modern audio and video systems, allowing for a truly high-end listening experience in a wide range of home entertainment systems.
James Loudspeaker, an industry leader and innovator in both high-end residential and commercial speaker solutions. (indoor, outdoor, and marine). Manufacturing since 1999, we take pride in our sound innovation, unprecedented custom work, flawless sonic reproduction and excellence in design and quality. All James products are specially designed with minimal visual presence in your interior or landscape designs. The result is solid sonic precision in the beauty of your surroundings.
The philosophy behind the unique Marantz sound - We know that true hi-fi is about being able to reproduce the magic of a performance. It's about experiencing music just as the artist intended, even in the cinema. It is music that delivers the ecstasy and agony of a film's story. To Marantz, perfect specifications and technical accomplishment count for nothing unless a product can unlock the power, the excitement and the emotion of music.
In 2012 the three prior CEO's of SpeakerCraft, Ken, Ed and Jeremy started inventing together again. These three partners reunited under the all too appropriate moniker, Origin Acoustics. Yes, the originals are back. They have returned to invent and create the world's best sounding loudspeakers. Bringing an aggregate of over 100 years of experience to this effort, they are designing, developing and innovating new products and technologies that are sure to set the industry standard once again.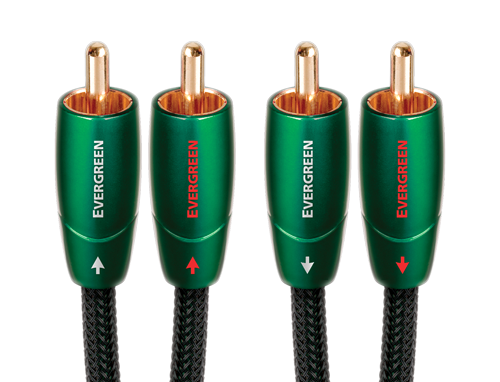 AudioQuest was not so much founded as it was evolved. When Bill Low created AudioQuest in 1980 it was really just a small variation of the audio activities he had started in 1972. In search of finding the best home audio systems, Low built dozens of Heathkit and Dynakit amplifiers, preamps and tuners for college classmates. With the decision to create custom audio cables for his store, the brand took off and continues to be the largest cable supplier to the high-end specialist market for many years.